Welcome to the High Temple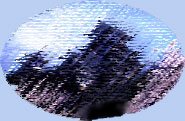 SPECIAL NOTICE:
As you may know this page has not been updated in quite a while, there is a reason for this as the entire site is being updated and redesigned. It is taking me some time as I no longer have the same amount of free time as I did when I started the site. However the new page is much better and can be previewed
here
(*NOTE IS UNDER CONSTRUCTION, NOT ALL LINKS WORK AND MANY THINGS ARE STILL MISSING OFF THE ONLINE VERSION*). But do not think that I have left you high and dry as all new galleries are being regularly posted in The Chapel (click link above to visit, viewing is unrestricted though you must register to post or comment.) so please regard the forum as the main page for the time being. I apologise to anyone who may be inconvienced by this, especially if you are a sponsor or trade partner.
Comments can be left in The Chapel or by email.
Home
Archives
The Chapel(forum)
Sponsors
Links
Contact
Chat (in affiliation with Heartbreakers)
All models on this site is 18 years or older - All galleries on this site is licensed and used with permission This site is in full compliance with TITLE 18 USC SECTION 2257